Tomato Ketchup - Vegan - 100% Natural - Gluten Free & Dairy Free - 250g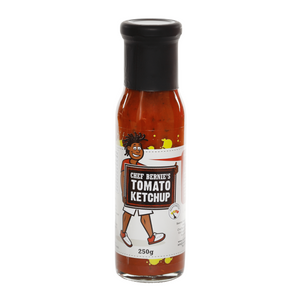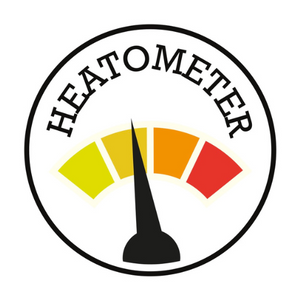 Product image 1

Product image 2

DIFFERENT FROM YOUR EVERYDAY KETCHUP - this West Indian style pouring sauce brings an incredible depth of flavour to every dish.
100% NATURAL - HIGH QUALITY INGREDIENTS - suitable for vegans and vegetarians
NO JUNK SAUCE - free from artificial sweeteners, preservatives, colourants and thickeners
VERSATILE AND DELICIOUS - perfect tomatoey accompaniment for all your  favourite foods. Slather it on your fish and chips, use as a pizza base, dollop on your cooked breakfasts and wraps, use as a substitute for tomato paste in casseroles, stews, stir fries, chilli con carne and bolognese
🇬🇧 BRITISH MADE - by hand in small batches.
Serving Ideas
Our ketchup has a loyal following of devoted fans, who keep it in their store cupboards and fridges as their "go to" sauce. Why? because the organic black strap molasses makes it  richer and deeper than your normal ketchup and its additive free so you don't get any of those little nasties that lurk in lots of the cheaper brands.

Add a vibrant and tomatoey topping to mushroom and halloumi burgers, vegetable kebabs, chicken and steaks 

Use as a alternative to tomato purée and as a rich pizza base

A tasty dipping sauce for your fries, potato wedges, fish goujons and chicken tenders

A moorish alternative to a traditional tomato ketchup,  so slather it on your, pies, breakfasts,  fries, oven roasted vegetables, sausages and fish and chips

Add to mayo to make a rich pink dressing for your prawns

Nutrition
✔ No added thickeners
✔Vegan
✔Gluten free 
Tomato Purée (min 37%), Mineral Water, White Wine Vinegar, Organic Blackstrap Molasses, Extra Virgin Olive Oil, Demerara Sugar, Onion, Fresh Thyme, Black Pepper, Cayenne Pepper, Organic Sea Salt, Mixed Spices.
*Some of our ingredients come from factories which handle nuts and seeds