Banana Ketchup - Vegan - 100% Natural - Gluten Free - Dairy Free - No Added Salt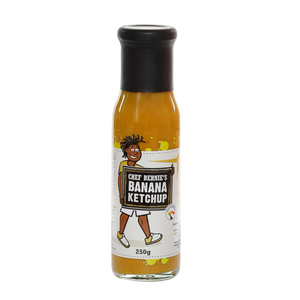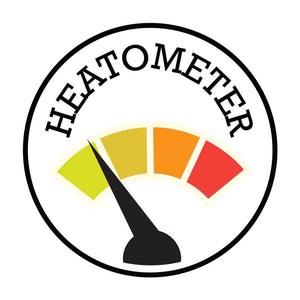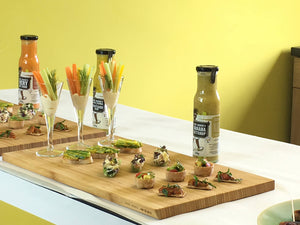 Product image 1

Product image 2

Product image 3

Product image 4

PACKED FULL OF SWEET RIPE BANANAS -  fresh lemon juice, extra virgin olive oil, ginger, a hint of nutmeg, turmeric and cloves. Enjoy our mild, sweet and savoury pouring sauce on mains and desserts. 
100% NATURAL HIGH QUALITY INGREDIENTS - suitable for vegans and vegetarians
NO JUNK SAUCE - free from artificial sweeteners, preservatives, colourants and thickeners, no added salt. 
VERSATILE AND DELICIOUS - use our award winning condiment sauce,  as a dip, pouring sauce or a pizza topping. Add to stews, casseroles, curries and mix with mayonnaise or yoghurt to create a fruity salad dressing.  Perfect banana topping for vanilla ice cream, pancakes and chocolate puddings.
🇬🇧 BRITISH MADE - by hand in small batches
Serving Ideas
This ketchup's been around since  2010 and has a loyal fan base, who wouldn't be without it in their cupboards and fridges.  Why? Because it's deliciously versatile and works perfectly with sweet and savoury dishes.
It adds a fruity twist to fried halloumi, tofu, burgers, kebabs, chicken and steaks 
It's a tasty dipping sauce for coconut prawns, potato wedges, fish goujons and chicken tenders
It's a moorish alternative to traditional tomato ketchups so slather it on your pizza, cooked breakfasts, fries and oven roasted vegetables
Serve with really hot spicy food to add a sweet cooling tang that gives your mouth a rest from the fire 
Add a fruity burst of banana to smoothies, coconut ice cream, bread and butter pudding, chocolate pancakes and passion fruit pavlova
Go on give it a try, it's weird but it works 
Nutrition
✔ No added thickeners
✔Vegan
✔Gluten free 
✔No added salt
Ingredients: Banana's (min 67%) White Wine Vinegar, Extra Virgin Olive Oil, Mineral Water, Demerara Sugar, Freshly Squeezed Lemon Juice, Ground Ginger, Nutmeg, Turmeric, Ground Cloves.
*Some of our ingredients come from factories which handle nuts and seeds