Authentic Caribbean Hot and Spicy Jerk Sauce - Vegan - 100% Natural - Gluten and Dairy Free - 250g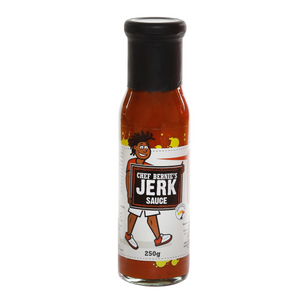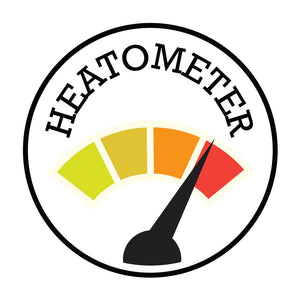 Product image 1

Product image 2

🌶️ 🌶️  🌶️ AUTHENTIC WEST INDIAN JERK SAUCE - hot, ripe fruity scotch bonnet peppers, garlic, tomatoes, and Caribbean spices give you a quick and easy way to give your food that authentic jerk taste. 
🌶️ 🌶️ 🌶️  100% NATURAL, HIGH QUALITY INGREDIENTS - suitable for vegans and vegetarians
🌶️ 🌶️  🌶️ NO JUNK SAUCE - free from artificial sweeteners, preservatives, colourants and thickeners
🌶️ 🌶️  🌶️ VERSATILE AND DELICIOUS -  a spicy hot alternative to traditional ketchups. Paint it on your cooked BBQ food just before serving to add an authentic West Indian twist.  Use as a dip, pouring sauce or a pizza topping. Add to stews, casseroles, curries and roti wraps.
🇬🇧 BRITISH MADE - by hand in small batches.

Serving Ideas

Our Caribbean jerk sauce is a ray of St Lucian sunshine captured in a bottle. Its tomatoey, slightly sweet, hot flavour, brings a traditional West Indian Jerk taste to meat, fish, tofu and vegetables

It's huge following of hot sauce fans, wouldn''t be without it in their store cupboards and fridges because its one of the quickest and easiest ways to give your food that traditional hot, spicy, jerk flavour

We make our jerk sauce with fiery Scotch Bonnet peppers, extra virgin olive oil, fresh thyme, nutmeg, turmeric, garlic and organic black strap molasses, and it's a must for chilli lovers who want a spicy hot hit

It's a perfect hot, spicy alternative to your traditional ketchup on burgers, pizzas, kebabs, chicken, steaks, sausages and breakfast omelettes, fries and oven roasted vegetables 

If you haven't got time to marinade, this is a quick jerk fix! It's also a tasty dipping sauce for chicken wings, prawns, tofu, potato wedges
Use it to heat up your mayonnaise and hummus

Nutrition  
✔ No added thickeners
✔Vegan
✔Gluten free 
Tomato Purée, White Wine Vinegar, Organic Blackstrap Molasses, Extra Virgin Olive Oil, Demerara Sugar, Garlic, Onion, Scotch Bonnet Peppers, Fresh Thyme, Nutmeg, Turmeric, Organic Sea Salt.
Allergen advice. For allergens, see ingredients in bold.
*Some of our ingredients come from factories which handle nuts and seeds