Very Hot Chilli Sauce - 100% Natural - Vegan - Gluten Free & Dairy Free - No Added Sugar - 250g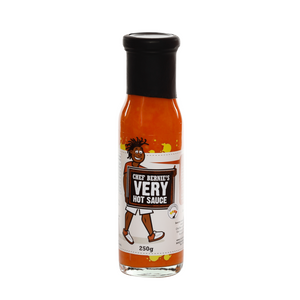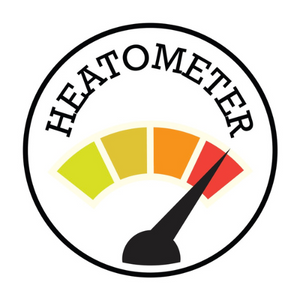 Product image 1

Product image 2

🌶️ 🌶️ 🌶️ 🌶️ FIREY HOT SAUCE -  with a minimum of 43% Scotch Bonnet Peppers, this fragrant, fruity,  hot pepper sauce gives you a fiery combination of  flavour and heat.Use it to bring attitude to your soups, fire to your sandwiches and heat to your curries.
🌶️ 🌶️ 🌶️ 🌶️ 100% NATURAL  HIGH QUALITY INGREDIENTS - suitable for vegans and vegetarians 
🌶️ 🌶️ 🌶️ 🌶️ NO JUNK SAUCE  - free from artificial sweeteners, preservatives, colourants and thickeners
🌶️ 🌶️ 🌶️ 🌶️ FLAVOUR AND HEAT  - If you're a hot sauce person who loves a slow burn, then you will love this flaming!!! experience.  Use it on everything that needs hotting up. This is the perfect chilli ketchup to use on all your dishes
🇬🇧 BRITISH MADE - by hand in small batches.
Serving Ideas
Its devoted fans keep it in their fridges and store cupboards as their 'go to hot sauce' because  it's hot,  fruity, piquant flavour is perfect on any meal
It adds a fiery kick to mushroom and halloumi burgers, vegetable kebabs, chicken and steaks 
If you can take the heat use it straight from the bottle or stir a little into your soups, stews and stir fries
A fiery dipping sauce for your fries, potato wedges, fish goujons and chicken tenders or mix with mayonnaise to add flavour and lower the heat
If you are a hot head,  then slather it on your, pies, breakfasts,  fries, oven roasted vegetables, sausages and fish and chips and anything that need a hot, flavoursome kick
 Nutrition
✔

No added sugar

✔

No added thickeners

✔

Vegan

✔

Gluten free 
Scotch Bonnet Peppers (43%), Mineral Water, White Wine Vinegar, Onions, Extra Virgin Olive Oil, Garlic, Organic Sea Salt Turmeric.
*Some of our ingredients come from factories which handle nuts and seeds