Special Reserve Extra Hot Sauce Vegan - 100% Natural - Gluten Free - Dairy Free - 100g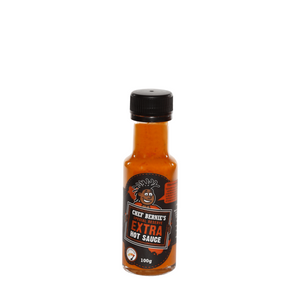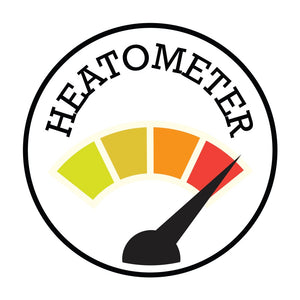 Product image 1

Product image 2

🌶️ 🌶️ 🌶️ 🌶️ UK GROWN PERFECTLY RIPE TRINIDAD SCORPION PEPPERS - Combined  with fruity fragrant Scotch Bonnets gives you a super flavourful hot sauce with a real sting in its tail. It's the chilli connoisseurs gourmet experience.  It manages to combine a blow-torch level of heat with unbelievable flavour. 
🌶️ 🌶️ 🌶️ 🌶️ 100% NATURAL  HIGH QUALITY INGREDIENTS - suitable for vegans and vegetarians 
🌶️ 🌶️ 🌶️ 🌶️ NO JUNK SAUCE - free from artificial sweeteners, preservatives, colourants and thickeners
🌶️ 🌶️ 🌶️ 🌶️ SOME OF THE HOTTEST PEPPERS AROUND - this is an ideal gift for a chilli lover, a little goes a long way to add a fiery flavoursome kick to your food 
🇬🇧 BRITISH MADE - by hand in small batches
Serving Ideas
Smear a little on cheese on toast, add 1/2 teaspoon to a stir fry serve with rice and a dollop of yogurt on the side, add to mayo or just use on it's own! 
Our Special Edition Extra Hot Sauce launched in 2018 and has a growing fan base, who keep it as their 'go to insanely hot sauce. 

When you open the bottle it starts with a incredible fruity and aromatic scent, which quickly moves on to the flavours of the scotch bonnets and a  hint of tomato, lemon and thyme. Then comes the slow burn and finally the sting in the back of the throat from the Trinidad Scorpion - one of the hottest chilli peppers in the world. 

It adds a blast of heat and flavour to everything it touches! 
Nutrition

✔No added sugar
✔No added thickeners
✔Vegan
✔Gluten free 
Ingredients: Scotch Bonnet Peppers, Cider Vinegar, Mineral Water, Trinidad Scorpion Peppers, Shallots, Sunflower Oil, Freshly Squeezed Lemon Juice, Sundried Tomatoes, Thyme, Salt, Sea, Turmeric.
Allergen advice. For allergens, see ingredients in bold.
*Some of our ingredients come from factories that handle nuts and seeds.